×
A strong woman, mother and a friend

Sis Andrella Alarcon Lapitan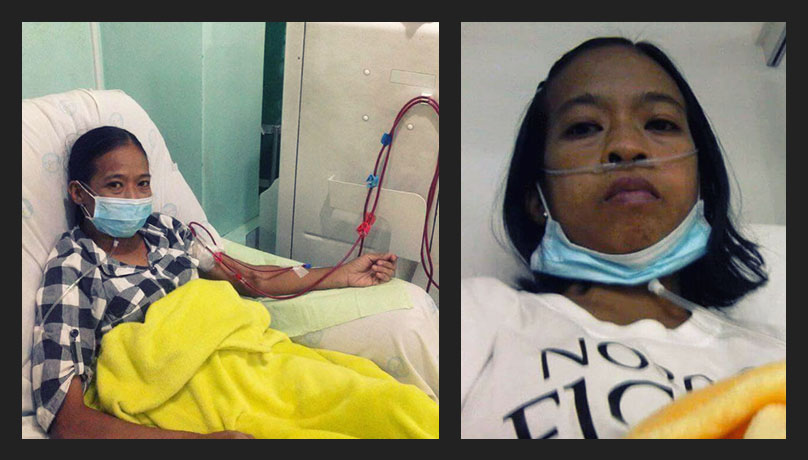 Good day! Be a blessings to someone in need!
Ako si Andrella Lapitan Banatlao. 35 taong gulang. Kilala ng marami sa tawag na Daie. Hiwalay sa asawa at may isang anak na 12 taong gulang na lalaki. Ako po ay isang simpleng maybahay na hangad na magkaroon ng magandang kinabukasan ang aking anak. Nagsimula ang kuwento ng aking pakikipaglaban sa sakit na chronic kidney disease noong taong 2009. Mga 2 years after ko pinanganak ang aking anak ay nagsimula na ulit akong magtrabaho. Sa panahong yun ay buo pa ang pamilya ko. Ngunit napansin ko na lagi akong minamanas. hindi ko yun pinansin, sabi ko baka kakatayo lang dahil ang work ko nung panahon na un ay saleslady. Ngunit naging madalas ito at nasundan pa ng hapo sa pag-akyat sa hagdanan. At marami ang nakapansin na lumalaki ang tyan ko. Inisip ko nga noon na baka buntis ako. Pero iba pala ang dahilan ng mga senyales na iyon. Isang araw di ko na kinaya ang hapo na para bang hirap na ako huminga. kaya agad ako nagpasama sa asawa ko upang magpacheck-up. Akala ko simpleng check-up lang ang gagawin sken, ngunit nung araw ding un ay hindi na ako pinauwi ng doctor at agad ako inaadmit. Napakaraming lab test at ultrasound ang ginawa sken. At dun nalaman na kaya nalaki ang tyan ko ay gawa sa tubig at may tubig na rin ang baga ko. Tinanong din ako ng doctor kung malimit ba ako magkaUTI sabi ko ay kahit kailan ay hindi pa ako nagkaUTI. Nagpregnancy test din ako upang masiguro na hindi ako buntis, at kung buntis man ay voluntary na ipapatangal ito dahil delikado daw para sa bata. Sinabi ng doctor na kailangan ko daw maemergency dialysis... Dialysis??? Nung panahon na un wala kme idea kung anu ang dialysis. Kahit wala kmeng knowledge about dialysis agad ring pumayag ang mga magulang ko na isailalim ako sa dialysis. Sa takot na rin na ang sabi ng doctor ay kung hindi agad ako madiadialysis ay malulunod ang baga ko at maaring may masamang mangyari sa aken. Noong panahon na un ay wala kmeng kaidea idea na napakamahal pala magpadialysis at ito ay panghabambuhay. Pero hindi bumitiw ang pamilya ko kahit kme ay mahirap at wala ring permanenteng trabaho ang asawa ko, sumugal kame at sa awa ng Diyos andito pa rin ako at lumalaban.
May mga problemang dumating ngunit hindi ito naging daan upang ako ay bumitiw. Dumating ang panahon na sinubukan ako ng pagkakataon ng maghiwalay kme ng aking asawa taong 2010. Mahirap sa umpisa, pero hindi ako nagpalamon sa problema at stress, bagkus tumayo ako at pinatunayan na kaya nming mag-ina mabuhay ng wala cia. Sa aking pagkakasakit dun ko naramdaman dakilang pagmamahal ng magulang at mga kapatid ko. Hindi nila ako sinukuan, kahit mahirap lang kme patuloy pa rin silang sumusuporta. Ngaun ay magte10 years na ko sa dialysis at patuloy na naghahangad na balang araw in God's will ay makahanap ako ng kidney donor at makapamuhay ng normal.
Habang papatapos ang taon ay balakid sa aming mga dialysis patient ang mga nalalabing buwan ng taon. Ito po kc ang panahon na halos lahat po sa amin ay paubos na ang philhealth at kailangan ng magbayad ng cash pampadialysis. Mahirap at napakamahal lalo na sa tulad ko na solo parent, ngunit itoy magiging magaan kung tayoy magtutulungan. dahil walang maliit na halaga sa taos pusong pagtulong.
Sa halos 9years kong nagdiadialysis, marami na akong pagsubok na nalampasan, nagresearch ako tungkol sa sakit ko, at pinatunayan ko na hindi ito magiging hadlang upang mabuhay ng normal. Ika nga bato lang ang sira sa aken pero kaya ko pa ring mag-isip ng matino at gumawa ngmga bagay na kaya ng normal na tao. Hindi ko hinayaan ang sakit ko na diktahan ako o maglagi na lang sa bahay at magpakalugmok sa sakit ko. bagkus nagsumikap ako na kahit papanu ay maging produktibo ang buhay ko sa paraang kaya ko at kaya ng katawan ko. Nagtinda tinda ako sa dialysis unit nmen habang nakasalang, nagtinda din ako online. nagpaorder ng lecheflan at ube tuwing pasko at bagong taon. Minsan ay nagtitinda rin ako sa school ng aking anak. Naging aktibo din ako sa pagsali sa mga samahan ng ng brgy. Myembro ako ng PWD at Solo parent ng aming brgy. Sa halos 9 taon ko pagpapadialysis ako na mismo ang naglalakad ng aking mga medical assistance. Hangat kaya ko ay mas gusto ko na ako maglakad, upang maiparamdam din sa aking mga mahal sa buhay na hindi ako nagpapatalo sa aking sakit. Hindi ito hadlang upang gawin ko ang mga bagay na kaya ko pang gawin. At sa aking pagkakasakit ay maraming bagay akong dapat ipagpasalamat sa Diyos. sa pagbibigay sa akin ng mga taong handang tumulong sa akin ng walang kapalit. nakakataba ng puso kc kahit ung iba hindi nila ko kilala nakita lang nila post ko sa fb ay agad nila akong tinulungan. Kaya masasabi ko walang problemang hindi kayang solusyunan basta magtiwala ka lang kay God. Meron at meron ciang ibibigay na tao na instrumento ng kabutihan nia. Marami na akong karanasan na dialysis ko na ngaung araw na ito ay ni sampung piso ay wala ako, pero biglaan may tulong na darating. At nagpapasalamat ako sa lahat ng tumulong at tutulong pa sa akin. Keo ang isa sa dahilan kung bakit ako patuloy na lumalaban. Hindi ko ito malalampasan kundi dahil sa mga tulong nio sa aken.
To Learn more about the fundraiser, click here
FOR AN APO BROTHER, FATHER, AND A FRIEND.

HELPING SAVE LIFE OF JOEL CASTILLO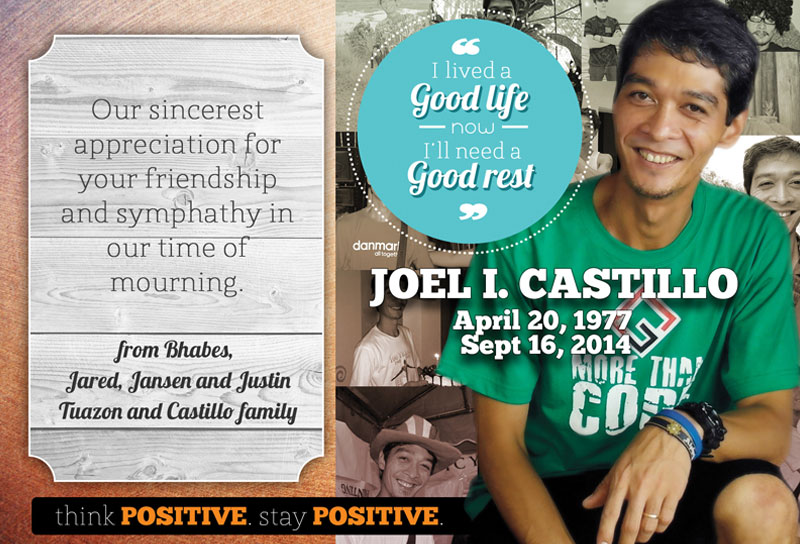 Fine arts fundraising campaign
Photography by Kevin R. hamdorf
Please support his Fine Art Prints Fundraising Campaign. Donate Php4,500 and will get the following: Any one (1) of the below photo which will be printed on 24"X 16.5" high quality 189gsm archival paper stock, using UV resistant inks (i.e. very stable and suitable for decorative purposes). In addition to being titled, dated and signed digitally on the front (bottom), Photographer Kevin Hamdorf will personally sign them on the reverse side.
Thanks to a dear friend Kevin Hamdorf for the full support!!! Please email, text or call or submit the form below to order.
Joel Castillo's Arduous Trek to Regaining Health
Many were shocked to learn that Joel Castillo, a close friend and associate, has been diagnosed with leukemia, a type of cancer which affects the blood. A resident of Sto. Tomas, Zambales, he is in need of Ab+ blood for his coming bone marrow operation. Having lost his good health for several months now, he remains hopeful and looks forward to reclaiming his good health by God's grace.
The value of anything we own or enjoy in life becomes more pronounced not just when we lose it but when we realize we can still function without it and have the greater opportunity to see the loss as a bridge toward a new and more exciting avenue we have never walked before. Blind people are known to compensate their lack of vision by their acuity in other senses, such as touch, hearing and smelling. Hence, many of them learn to become good masseurs, singers and musicians.
In others, the loss may be temporary as in the case of an athlete who fails so many times but uses those failures – no , those moments of intense training – to gain greater self-confidence and the added ability to finally gain the gold medal.
Health is one aspect of human life that causes us so much anxiety and concern, in most cases. Losing the ability to live life to the fullest because of illness can bring many of us into fits of despair and helplessness – even hopelessness, at times. Yet, many have accepted the reality of such moments as gifts for attaining personal growth and greater commitment to our Giver of Life. Hence, people with various physiological challenges form groups or clubs to raise awareness for their ailments and raise funds for the care of people with the same conditions.
Today, one of the best spokespersons for Parkinson's Disease is the Hollywood actor, Michael J. Fox, himself a victim for many years now. Since he acquired the illness, he was ceased making movies and uses much of his time speaking in favour of people who have it and for raising awareness of the needs of such patients. Like many who suffer from physical challenges, Michael waits for the time he can have a second chance to bring his past "back to the future", so to speak.
Second chances are not limited to having only one single choice but many at times. We have had friends who shifted to many courses in college until they finally finished one even after many years. Or friends who changed jobs until they came upon what they really loved doing, being an artist, a farmer or a photographer.
For Joel Castillo, his choice at the moment is simply to go back to doing what he loves doing, which is to be with his family and friends reaching out to the less fortunate in his community and other neighboring communities in Zambales (Please see the video that Joel helped produce for APO at this link or watch below). Joel has Acute Myeloid Leukemia and is now in the process of undergoing a bone marrow operation.
In his own words, he expresses that second chance he would love to have to continue walking the path of meaningful service to others together with his loved ones and close friends:
Life is so short 'ika nga! So I will take the opportunity to share one of the good community services and last few activities I was able to participate in before I found out I had Acute Myeloid Leukemia. We tried so hard to finish the video, and at last here it is. Hopefully in the future, I will be able to come, see and join you Bros and Sis on our other projects in the FUTURE. So please help me... I might not be able to climb the hills yet, or walk on couple of rivers just to get to our destination, for sure I will be there! It runs in my blood, same as yours... May we always be!
One can only imagine the pain and anxiety Joel feels going through life at this stage. But he is fully aware of what hope and prayers can do to anyone who has enough faith to take as much from life as possible and to give back to others as much as possible in return, no matter what the conditions are. His many second chances include not merely continuing the good work he has done for the community but also his God-given role as a husband, father and brother to his extended family relations. And to be the generous and adventurous friend he is to his fraternity mates at Alpha Phi Omega. And add to that still his other prime role as partner-in-business, not only in life, his diligent and caring wife of many years.
Joel's vision of a better life for others remains even if his condition is not something anyone would want to have. He needs our prayers and our help to recover his health and to take hold of whatever second chances he can catch in the future. His wife, his relatives and his friends have started a Leukemia awareness campaign as well as a fundraising campaign to raise financial assistance for Joel's bone marrow/stem cell transplant operation. He also needs Ab+ blood for his blood transfusions, not to mention your prayers for his full recovery.
We appeal then on behalf of Joel Castillo: Please donate blood. Be a hero and save a life.
Giving something could be your opportunity to give someone that much needed second chance. It is one concrete way to let love, faith and hope reign in our lives.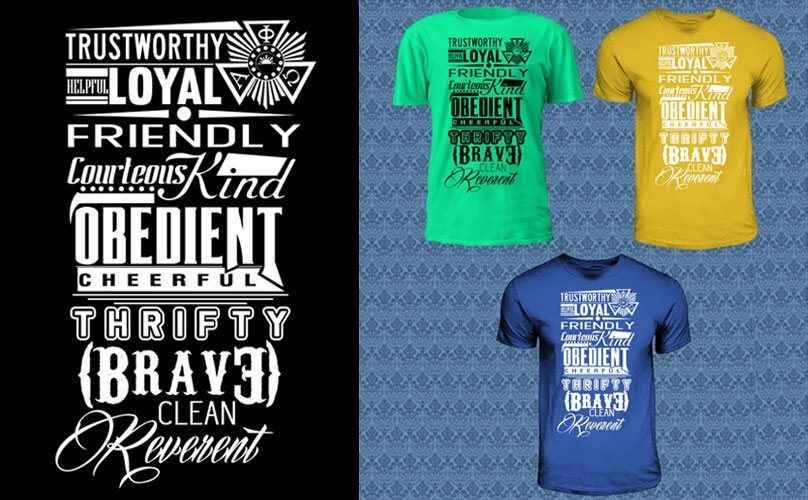 TSHIRT FUNDRAISING CAMPAIGN, For orders CLICK HERE
The Power of the True Meaning of Giving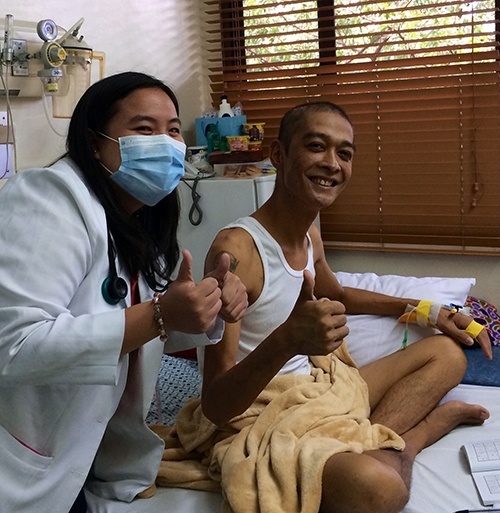 NKTI's very jolly Dr. Tan with Joel. Taken second week of June 2014.
When a true friend is in need, we go a long way to help that friend through a crisis. Especially when it concerns health, we rouse up the whole neighbourhood or town to come to our aid on behalf of our friend or relative. We give of our time, our resources and our talents to raise as much help as we can to alleviate the financial and emotional burden that we feel and share with that person in distress.
Such is the love and sacrifice of real friends at LogicGateOne and Charterbase Solutions have for a precious relationship. This is the clear picture we see among the friends, relatives and associates of Joel Castillo who is presently undergoing medical treatment for acute myeloid leukemia, a form of cancer affecting the blood.
Being a member of the Alpha Phi Omega Fraternity, Joel's frat brothers here and abroad have pitched in to provide his medical needs. The inspiring expression of concern warms the heart of Joel's wife, Rose Castillo, to realize there are numerous people, known and unknown to them, who have come out to answer the call for help.
A SEO company in Subic Bay Philippines, LogicGateOne Corporation has done this by simply re-sharing and spreading a fundraising campaign for Joel via Facebook. The campaign involves selling t-shirts to those who are interested to give assistance to a frat brother in need.
Giving is the only activity that makes a person truly feel content about what he or she has. Often, we feel down when we think we do not have enough, not realizing that having a family, friends and the essential necessities in life can be real abundance in a world where many less fortunate people languish in poverty and dire need. Once we let go of something we feel is valuable, we suddenly realize we have been made stewards of such possessions for a while in order to make the lives of others more tolerable and even wonderful. From such an experience, true and lasting happiness arises.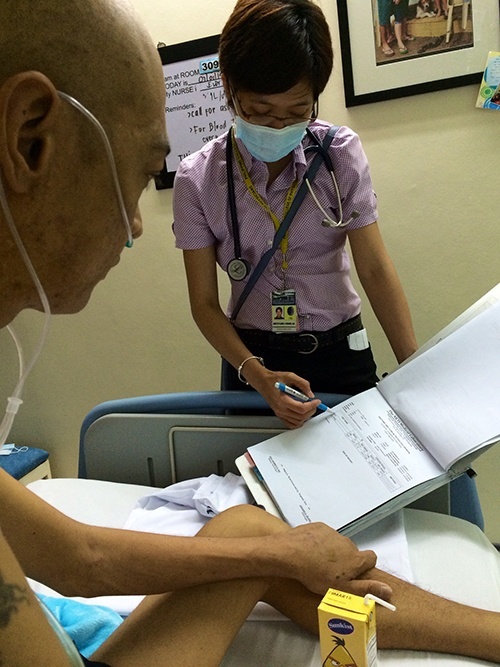 Dr. Claire Rosario trying to explain what all the counts mean!
We need not give one half or a third of our possessions in order to please God or to show we truly have compassion and generosity. Many give their entire wealth and even their life but do not have genuine love within them, as the good book points out. We must give of ourselves first before we can truly give anything of value. And once we have the understanding and the will to sacrifice our material wealth and our precious time to reach out to others, there is great value and power in what we truly own in life and giving to others will seem as natural as if we were genuine philanthropists sharing a tiny surplus of our enormous possessions. Besides, in giving there is nothing tiny or negligible. What you give -- even two pesos -- if that is all that you have, is worth more than the wealth of others.
The heart is where all our treasures lie. Everything else is shareable for a heart that truly loves. Those who have not learned this lesson on giving remain holding on to their wealth, not realizing they will eventually give away their entire wealth to others when the time comes for them to depart from this life. We know we cannot bring anything with us except the good deeds we have done.
And so, giving is the only way we can truly say we are rich. But more than that, giving is the only way we can claim that we have made others rich as well for we allowed them to share in our wealth. In this world, there is no wealth greater than that kind of wealth. For eventually, giving will end in our receiving the promise of God that "those who are merciful shall receive mercy", not only in this world but in the one to come.
Give – you are richer than you think you really are!
A Fundraising Campaign for A Friend With Leukemia
The last time I've seen the same group of people go on a 5-hour trip, it was for a Christmas party. The situation couldn't have been more different this time around.
It was Saturday morning.
A roving van can be heard calling out to people to "come check out the garage sale". A group of friends and coworkers were busy setting up shop in the covered court of a school. They got several tables in a row with various stuff on them - clothes, books, bags and toys - priced anywhere from 10 to 800.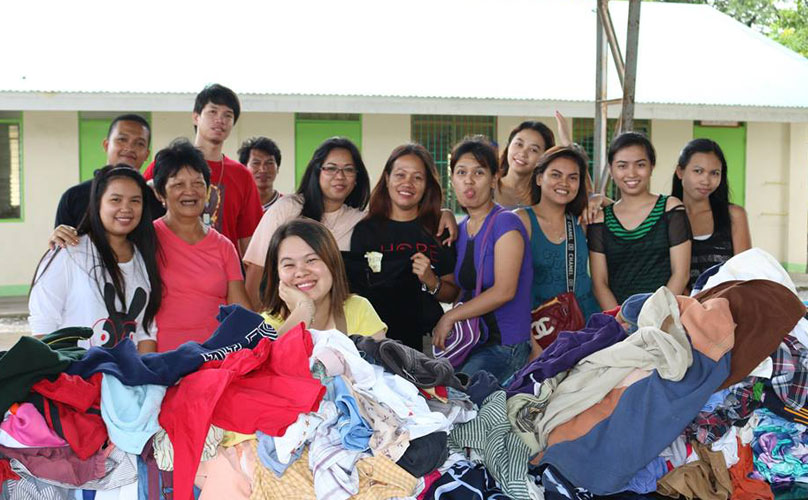 You can imagine then how exciting it was for customers who would eagerly plunge into each mountainous pile looking for something they like and then discover that they could have it for a mere Php 10. Sometimes, they'd haggle for a bit and then leave even more satisfied with themselves. Classic ukay-ukay.
I could not say the same for the staff who were manning the makeshift store though. It was hardly exciting: waiting around for people to come, beckoning loiterers in and chatting up those who are checking out the merchandise. The unstable weather didn't help much either: one minute it's sweltering, the next it's raining hard. So it was either the cold driving them to sleep, or the heat driving them nuts. (Thankfully, they were nothing that a bowl of noodles and a cup of coffee couldn't solve.)
So what would make them work on their only 2 days of rest from a whole week? They were not in it for the money. (If anything, they're actually spending their money!) They did it for someone they care about.
See, it was a special kind of garage sale. It's for a cause.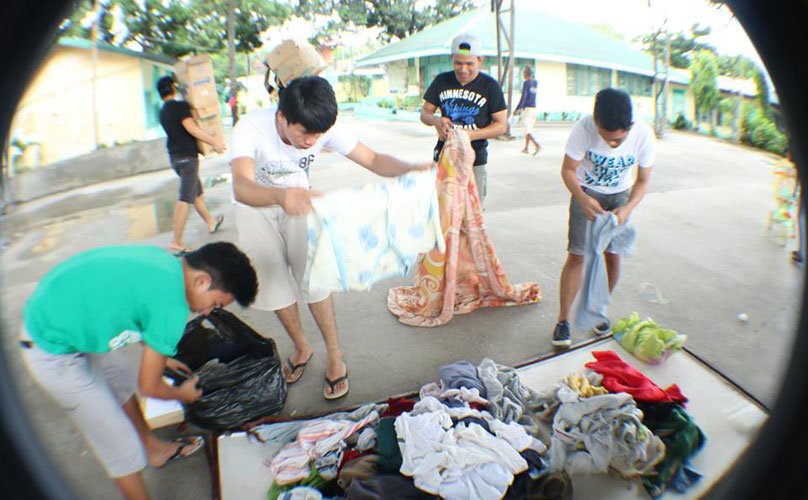 Several weeks back, they learned that their friend's husband has been diagnosed with leukemia. I know leukemia sounds unreal to most of us. It was one of those serious illnesses that we just know because we've seen it in the movies or read about in books. Just like when the TV guys need one character to die in a prolonged and dramatic sort of way. No wonder you'll find it strange when you suddenly get confronted by it in real life and you'll be left with a realization that, Jeez, it does happen in real life. And when it happens, sometimes mere sympathy might not be enough.
Like anything else, it's mainly a question of money, what with the hospital bills, medication and an extremely expensive operation. And knowing that their friend obviously needs help, they came up with this cool plan to do a garage sale in order to raise funds. They opened their closets (or their relatives' and friends' closets), took out stuff they could sell and bargain-priced them. The garage sale (for a cause) was born.
At first, there was only a slow trickle of customers but it became a steady stream before the sale was over, and the coins kept coming in. (I suspect that was perhaps owing to the ridiculous price cuts made on some of the items -- a stuffed toy priced at 150 was down to 75 without the customer even trying. The as-long-as-it-turns-to-cash strategy no doubt.) When they closed up shop that weekend, they listed almost Php 20,000 in profit and they donated all of it. Not bad for two days of operations. I guess there's something about helping someone in need that makes usually stingy persons suddenly willing to part with their money - and feel good about it.
So, they have Php 20,000 down and Php 3 million more to go. Sounds like they need some big miracle, huh. But with such resourceful friends and a faithful God, how hard can it be?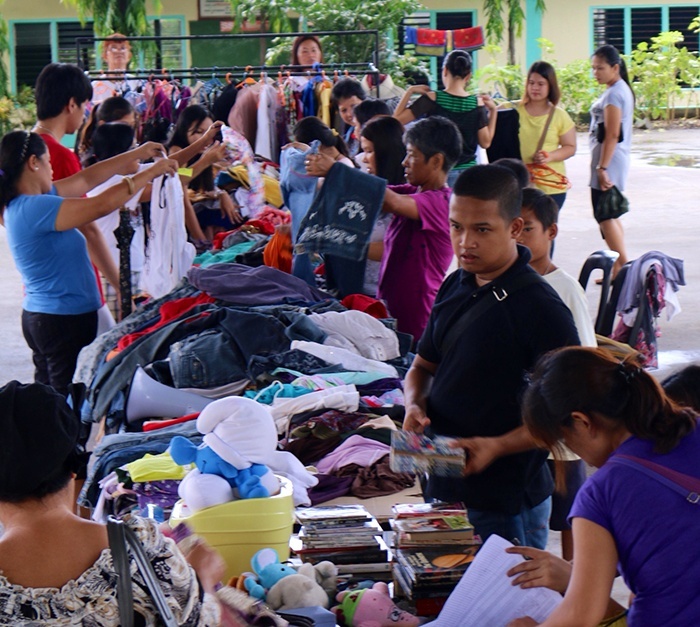 Garage Sale Fundraising Campaign at Sto. Tomas Elementary School, Subic, Zambales, Philippines. June 14, 2014.
Article from a Friend
All of us had been there in that familiar place where life challenges us. These challenges may come in many shapes and sizes and in our case the burden seems unbearable. Who would have thought that one day you're stronger than a bull but next morning you woke up sick? Life's indeed full of surprises huh, but what matters most is how we are going face this ultimate challenge God has given us.
For us, it is challenge accepted. We looked at it in a different perspective. We believe that He is using us to become an inspiration to others. This is the reason why He gave us this cross to carry. He wants us to show others how to face problems together and to show others how HOPE, LOVE and FAITH can solve anything.
Acute Myelogenous Leukemia, AML, is a type of cancer that affects the blood and bone marrow. Our dear love one is currently fighting against AML. He is that kind of person who loves unconditionally, who gives without asking anything in return, and who helps without expecting a payback. There is incredible joy in making others happy, despite our own situations; he is that kind of person.
As an Acute myeloid leukemia patient seeking help, we are in one with Joel Castillo's fight. We knock on your hearts as we look for AB+ blood donors/financial assistance/prayers and any form of help. Shared grief is half the sorrow, but happiness when shared, is doubled. If you want to feel rich, just count all the things you have that money can't buy. Donate a blood. Be a hero and save a life.
Matthew 25:35-40 For I was hungry and you gave me food, I was thirsty and you gave me drink, I was a stranger and you welcomed me, I was naked and you clothed me, I was sick and you visited me, I was in prison and you came to me.' Then the righteous will answer him, saying, 'Lord, when did we see you hungry and feed you, or thirsty and give you drink? And when did we see you a stranger and welcome you, or naked and clothe you? And when did we see you sick or in prison and visit you?' And the King will answer them, 'Truly, I say to you, as you did it to one of the least of these my brothers, you did it to me.'