×
Relief Operations & Community Services
2019
October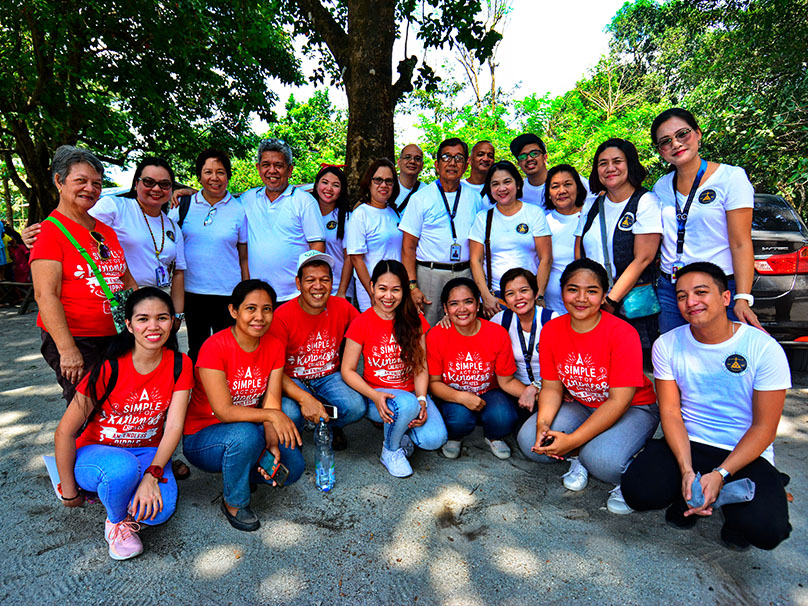 Zambales Province has been blessed with the creation in recent years of the Isabelita Rosueta Organization, deliberately shortened to IROG, which is the meaning of 'loved one' in the ancient language of the Philippines. The two names in the title are in honor of the 2 mothers of the founder members who wish to expand the compassion and care given to them in their upbringings. IROG's mission aims to bring hope to the community by fostering goodwill and cooperation through scholarships, grants, educational activities, livelihood programs and community orientated projects, and has a well-founded website at www.isabelitarosueta.org and appreciates support at all levels with initial contact at helpus@isabelitarosueta.org. The organization also focuses on providing relief operations, soup kitchens for the needy, offering school and summer camp activities, Christmas gift giving, health care and even a Chess Tournament. They state that "The youth are the future of a nation. Teaching them with the right values today secures a stable tomorrow."
2019
February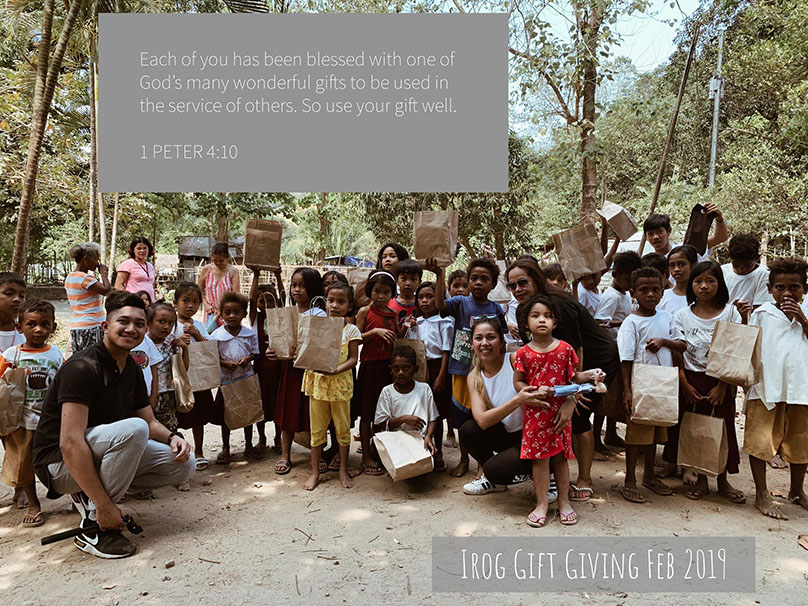 Every single act gives a big impact if everyone works hand in hand. Last February's event was a proof, through the sponsorship of the lovely couple; Mr. Edward Galeon and Mrs. Nuraizha Galeon.
Students from Kinder to Grade 6 of Saint Francis Learning Center Annex in Sitio Alibang, Naugsol, Subic, Zambales were the recepients of the said gift giving. The students enjoyed the games and very determined to get the prices. Another memory to cherished as they continue to struggle for their goals in life.
Isabelita Rosueta Organization will be more than happy if one day all of them were able to finish what they've started.
2018
September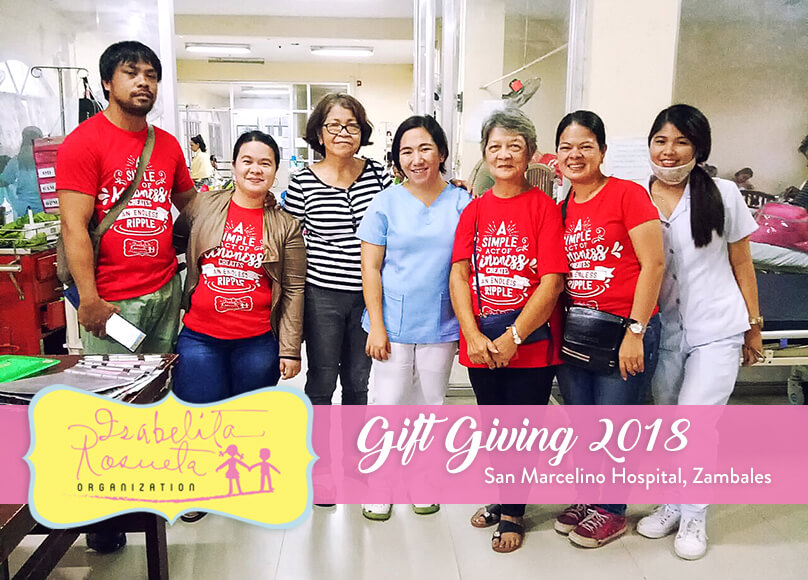 For 4 consecutive years, every 16th of September, IROG is consistently donating baby needs to the newly born at San Marcelino Hospital in Zambales in memory of the chairperson's late husband, Joel Castillo.
What does the cool gentle breeze of the Brrr-months bring to mind? Well, aside from the need to bring out one's thick blankets and sporty jackets, what else but thoughts of endless partying among relatives and friends (yes, we are referring to that Filipino penchant for year-long and, more so, year-end festivities) until and beyond the onset of the New Year. More specifically, we refer to the happiest blessing of receiving and giving gifts.
Be it as small as a keychain, or a Bluetooth speaker, or as generous as a karaoke machine (a car will do, too), the joy that gifts bring is both a product of an act of faith and love as well as a childhood-bred instinct that is almost as essential as breathing itself. And so, we need to give and to receive as often as we inhale and exhale in order to remain truly healthy.
No other group understands this principle as intimately as IROG does. IROG (Isabelita-Rosita Organization) once more looks forward to its Annual Gift-giving Activity this year, its members get busy setting the ground for another opportunity to bring joy and cheer to the families who need caring and attention.
In the past, IROG extended help to the mothers and their newborn babies in San Marcelino Hospital. Every 16th of September, infants received a bag of essential baby needs, such as diapers, feeding bottles and some baby dresses, along with baby mattress pads and pillows. The happiness felt by the nursing mothers was shared equally by IROG gift-givers as they saw the smiles and felt the warm gratitude of the recipients. When we selflessly and cheerfully give to a baby who is the best gift from Heaven to the world, for we were all once babies and new life-bearers, we actually give to ourselves. For only then can the Giver of Life find us worthy to have received precious life. For when giving ends, life ends as well.
Aside from giving gifts to mothers and their babies, IROG has also sponsored school giftgiving events at Sto. Tomas Elementary School, Subic, Zambales from the very start of its operations as a socially-oriented foundation. Giving is, in a way, the game and the winners are both the giver and the recipient. Hence, nobody loses in this game!
Spearheading this awaited annual event is the lovely, kindhearted and dynamic IROG chairperson, who along with her late husband, Joel, believes in the maxim that "no matter what life brings you, keep on moving forward and stay positive". IROG throbs and thrives because its corporate soul has both seen and experienced life at its best and worst phases and, in the process, nurtured a living common spirit that seeks to face life with resolve and dedication to make every moment count as a blessing to be shared and cherished by all. And that means one's family, friends, neighbors and others in the community. A family can only find meaning and security if it is truly connected to the community it finds itself in.
IROG continues to believe in many more good things to come for many people. Its small part in making people feel the good things in life will also usher in peace and multiply contentment in the blessings we all constantly receive from day-to-day.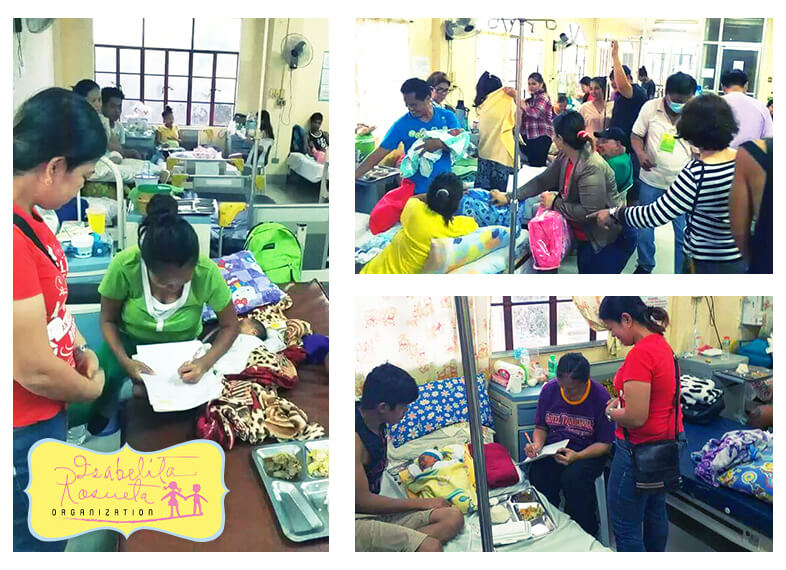 2017
September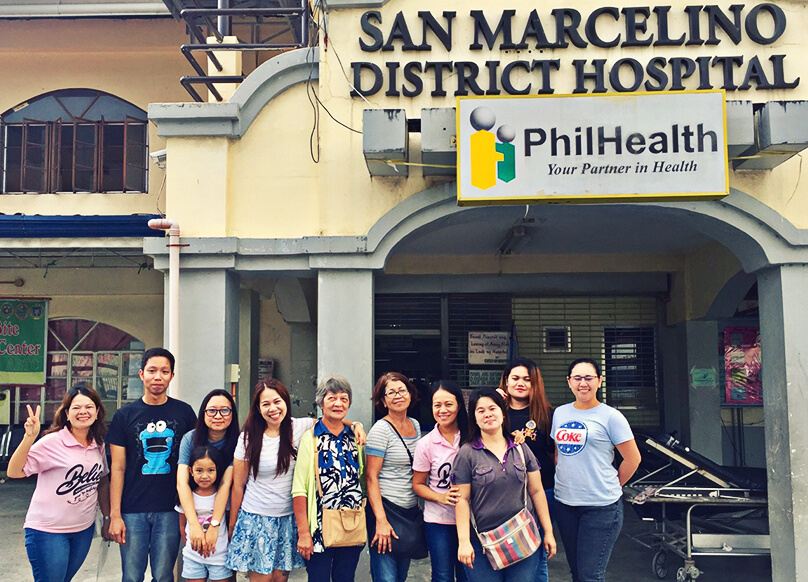 Life is so magical and beautiful indeed we should live it fully.
As a way of sharing and helping others, for the past 3 consecutive years Isabelita Rosueta Organization (IROG) make it to a point of extending help to the newborn babies in San Marcelino Hospital. The smile from those loving parents is undeniably the proof of how happy they are in having their bundle of joy.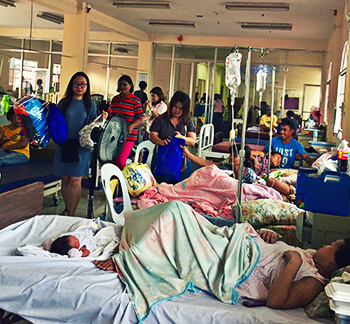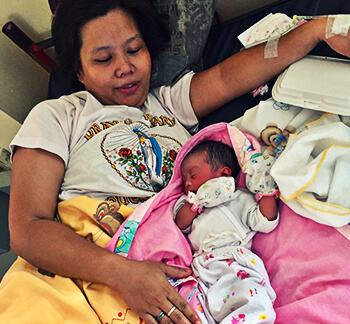 Last September 16, 2017, 20 newborn babies received a bag of happiness: packed with essential baby needs; diaper, feeding bottles and some baby dresses and baby mattress pad with pillows. Their parents can't express how thankful they are to receive such gift. It could be a small or simple thing for others but as we say "No matter how big or small a thing could be, what matters most is the happiness that it brings."
IROG is always looking to the positive side that those newborn babies could make a difference in the future. Let them feel that we are always ready to guide them in facing what the world would give.
You cannot buy happiness, happiness is born. – Unknown
2016
September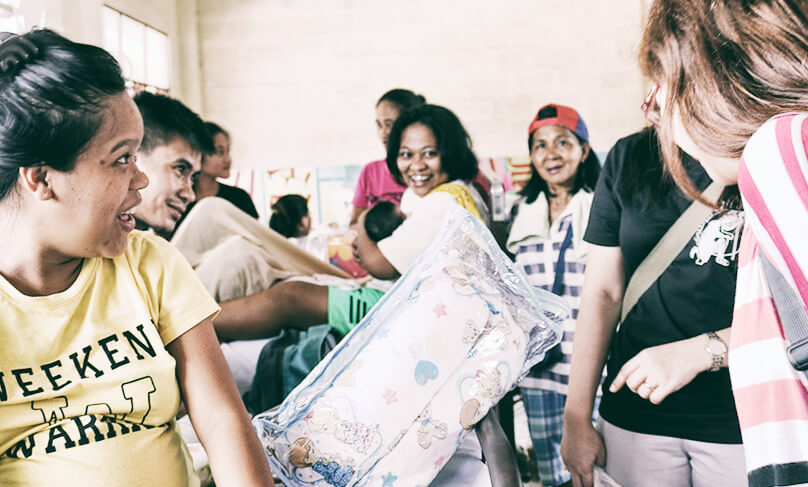 IROG Foundation continues to deliver the unwavering kindness of all the people contributed and involved with their recent gift giving activity held at San Marcelino Hospital last September 16, 2016 to give support to newborn babies and their parents. With this activity, happiness and delight were certain at the eyes of the parents and the members of the foundation were given a lot of heartfelt thanks.
The babies, along with their parents, received gifts such as clothes, diapers, pillows and milk bottles. Those simple gifts hold so much value to the parents because it serves as their 'first pen' in writing the new chapter of their own books.
Giving support to a new life is one of the beliefs of the foundation, and this specific belief is always made into reality by its members each year.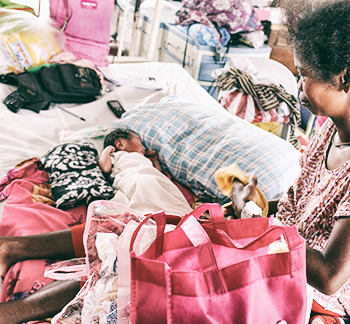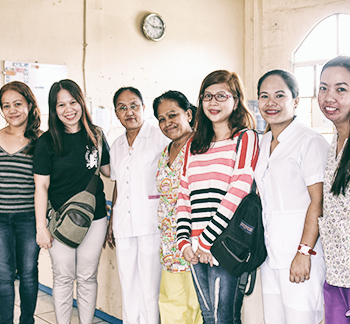 "A new baby is like the beginning of all things – wonder, hope, a dream of possibilities.
2015
September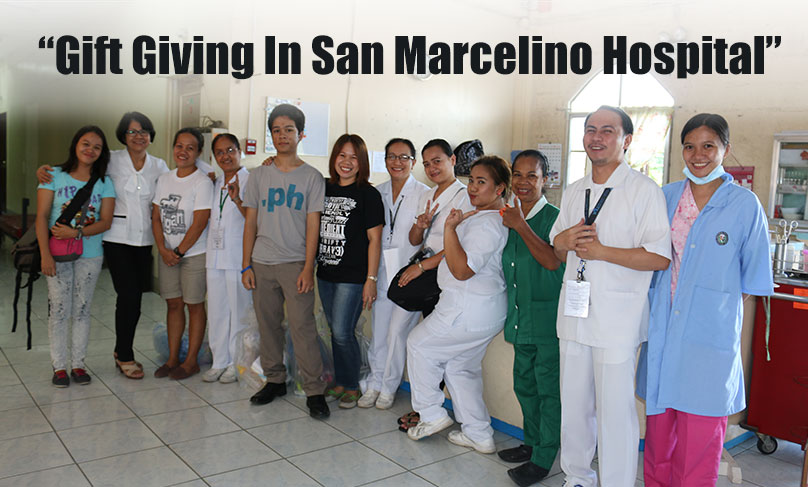 IROG Foundation's strong commitment to serve people has been witnessed once again as they deliver something special to newborn babies in San Marcelino Hospital last September 16, 2015. Its dedicated members give the newborn babies their basic needs, such as baby bottles, blankets, diapers, milk and stuffed toys. Almost 20 babies, together with their parents, received those special gifts prepared by the foundation.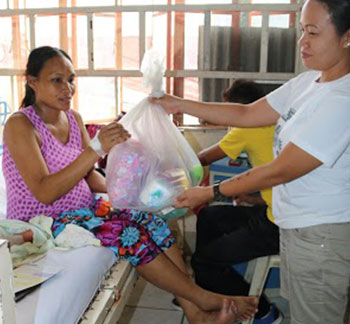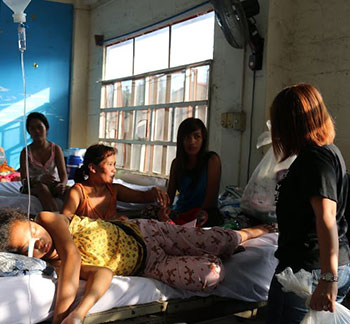 This event was inspired by Mr. Joel's belief that "no matter what life brings you, keep on moving forward and stay positive". IROG Foundation wanted to give their unwavering support and love to the parents of the newborn babies by giving them those gifts because taking care of newborn babies might be a challenging task to them. However, the foundation believes that even though this new chapter in their lives may pose some difficulties in the future, it will be filled with happy memories that will be treasured in their hearts forever.
Life is indeed beautiful, cherish it.
2015
February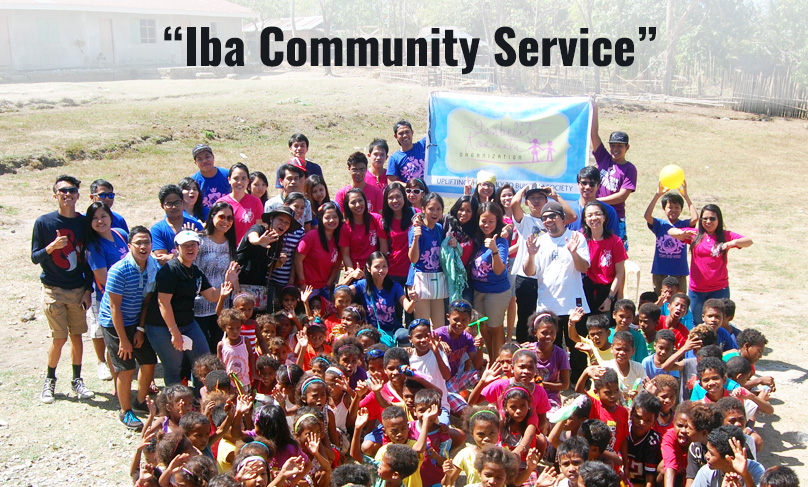 Distance is immeasurable if you want to extend what you have. And nothing will stop IROG from getting to other Aeta communities in other part of Zambales.
Isabelita Rosueta Organization would like to touch the childhood of the little students as the IROG Volunteers hit the mountains under the scorching sun last February 20, 2015. All the kids enjoyed the parlor games as they received simple rewards for winning. They also received gifts on that day.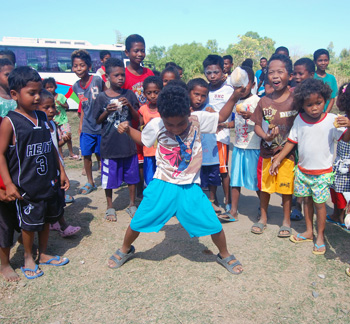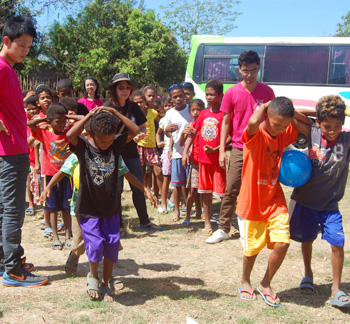 Students in the city seem to be lucky for they can choose which school they want. But for those 205 students of Lupang Pangako Elementary School in Iba, Zambales, school days will be simple as they continuously battling in the mountainous school ground.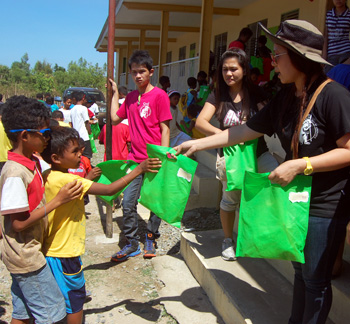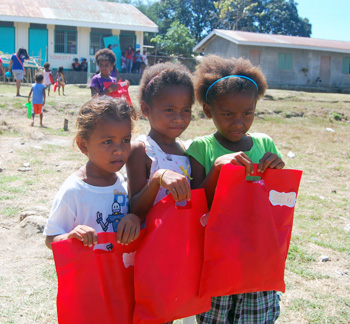 2013
November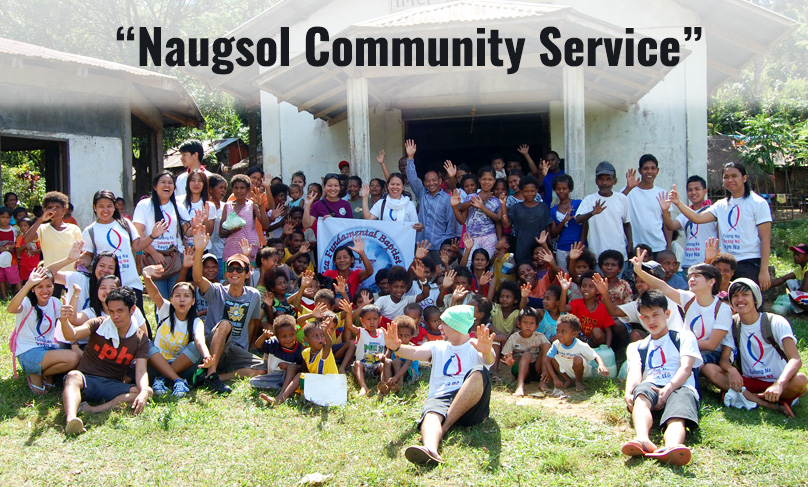 "We may cross a river, walk through the high lands but we will not be tired of helping the others."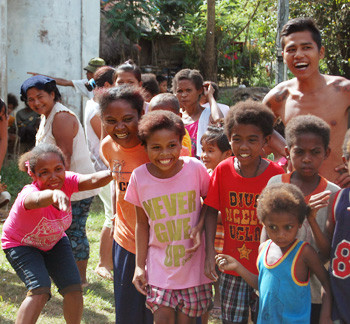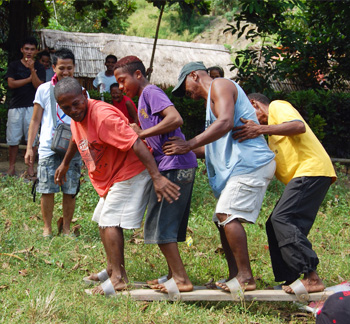 The Isabelita Rosueta Foundation organized a community service program last November 24, 2013. The Community Service was spearheaded by IROG Foundation Chairman, with the help of the other Members of the Board and volunteers. One of the aeta communities in Subic was visited by IROG at Sitio Alibang, Naugsol, Subic, Zambales.
The community service was a success in cooperation with the Red Sea Fundamental Baptist Church.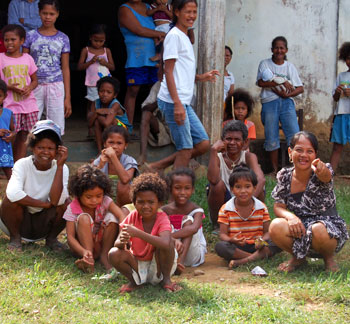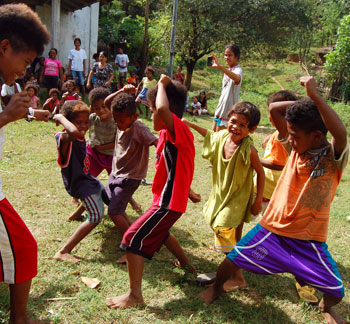 2013
October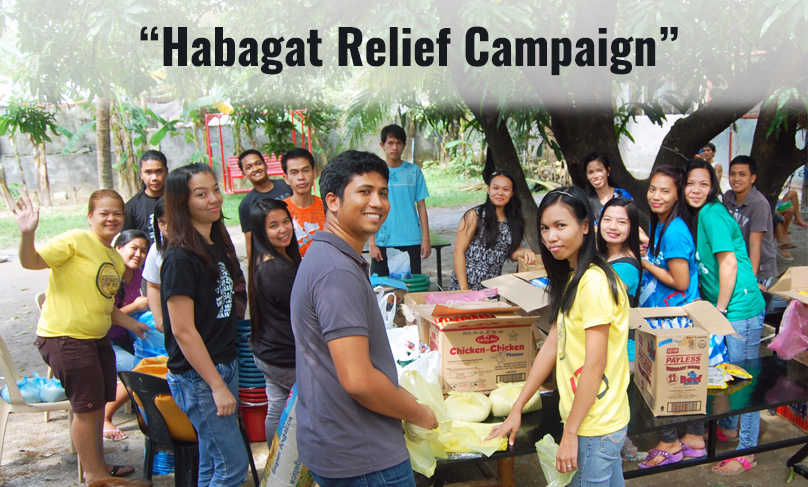 Isabelita Rosueta Organization (IROG) extended their help to the Habagat victims through a relief operation last October 6, 2013 at Brgy. Sta Rita, Olongapo City. All the labor was paid off as the IROG volunteers extended their help wearing those big smiles.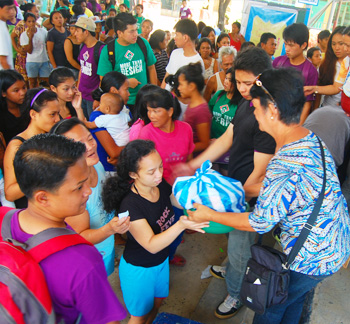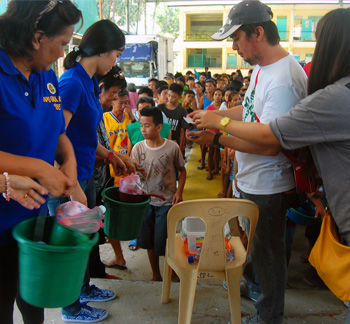 Let us all bring hope to the community in our kindliest way.